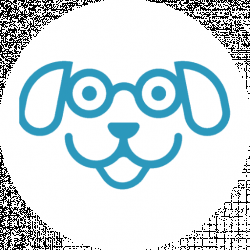 Latest posts by Scout Knows Team
(see all)
You know right away that your own stomach's upset when you feel the dreaded pain, discomfort, and other symptoms begin. But what about when your canine companion has tummy troubles? When most things are bothering our dogs we wish that they could just let us know that they're not comfortable or feeling well. Unfortunately, "Hey dude, something is wrong with my tummy," is not something they can share with us. To make things more interesting, by the time we do discover that our canine's tummy needs some tender loving care, it usually rears its ugliness as something that's not fun to clean up. And as much as you hope that that one episode of diarrhea or vomiting doesn't repeat itself, you know deep down inside that it may, in fact, happen again. There's also no way to tell when the next time will be. And the thing is, stomach upset is quite common in dogs!
Whether it's a quick run with mild stomach upset, or if you are about to head into battle with your pup and a more serious health issue, we have to deal with the emotional aspect that comes along with it all. But when you add in the astronomic vet bill you may be handed representing your gastric adventure with your pup, things can become beyond overwhelming. So we're here once again to try to hopefully help as much as we can beforehand by not only talking about the possible signs and symptoms that can alert you of stomach upset, known medically as gastritis (stomach only involved) or gastroenteritis (stomach and intestines involved), in your beloved pooch, the treatment your dog may require if it does occur, while paying special attention to whether or not pet insurance would be helpful if an upset stomach situation occurs.
What Are the Symptoms of Upset Stomach?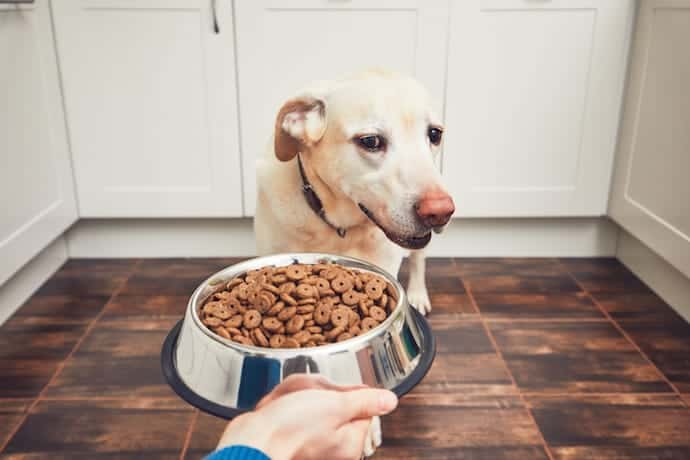 Your dog gets sick on your kitchen floor, and within the mess you spot the blades of grass that once lived in your backyard(OK, it's not usually as convenient as the kitchen floor for this scenario). As quick as Fido got sick, he's back to his business of running around the house looking for his favorite chew toy. Not that you shouldn't keep an extra eye on him after the incident to make sure that's all that he ate, but most often there isn't much more to be concerned with here.
When symptoms such as diarrhea or vomiting don't cease and desist quickly from their reign of terror, consulting your veterinarian immediately becomes crucial. If your canine buddy has stopped eating or drinking, these can also be serious signs telling you that their belly is not happy, and that they require immediate vet attention. As always with our pups, just knowing that they're not being themselves(this is where knowing your canine companion really well pays off big time!), can signal a serious medical problem; including a digestive one.
Many things can warn you that your dog has belly pain, caused by stomach upset. Like with most medical problems, you want to figure out what's going on as soon as possible to try to avoid small issues growing into bigger ones. This can also hopefully mean that less treatment may be needed.
How Is Upset Stomach Diagnosed and What Are the Treatment Options?
Treatments for stomach upset in a dog can vary greatly but first, the mystery of why your dog is not feeling well must try to be solved for the best possible outcome. As we all know, dogs are famous for getting into things, and of course even more scary, eating the things they find. If you know exactly what your dog has eaten, if it's anything that should be of the slightest concern, you need to contact to your vets office immediately. The same goes for something known to be poisonous to dogs.
Our dog got a hold of a mushroom once. Even though I faithfully checked the yard daily for these little pesky and dangerous fungi – her eyes have proved to be sharper than mine, and within hours we were discussing possible kidney failure with our vet. Thank goodness we followed the doggie doctor's orders and we got her to throw up quickly enough, and she was left without organ injury. But it was scary, to say the least. Fact is, there are many reasons why a dog may have an upset stomach.
Causes for upset stomach (gastritis – stomach only) in dogs:
When the intestines are involved (gastroenteritis – stomach and intestines involved) the causes can be:
Viral/Bacterial infection
Obstruction
Bloat
Underlying illness
A dog that is followed by a veterinarian that is in general good health, who exhibits mild constipation or diarrhea, from time to time can often get some relief with some pumpkin. Make sure it's pure pumpkin, not a pie mix, as the added ingredients are not good for your dog.
I have to mention again that your dog not acting like his/her usual self can often be a strong indication that something pretty nasty is going on inside his/her digestive tract.
How Much Does the Treatment of Upset Stomach Cost?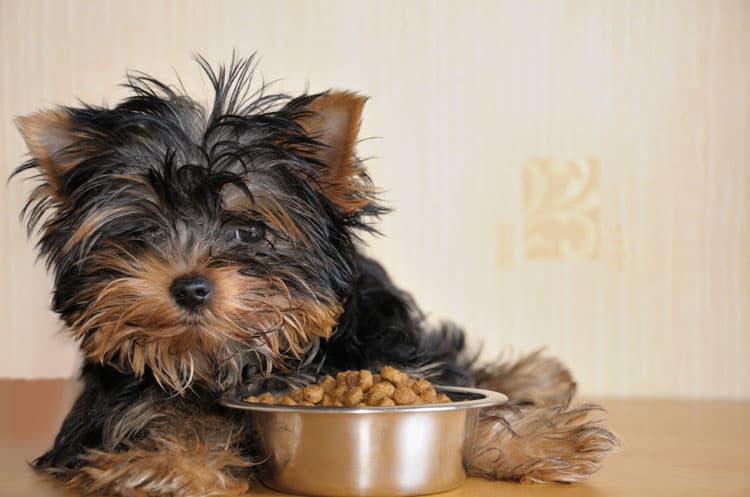 Soon after we got our little puppy bundle of joy a couple of years ago, it was only a week before we wound up spending an entire holiday in an emergency vet office. After a day of non-stop vomiting and diarrhea, we were completely thinking at one point, that we were losing her (so you know now, thankfully we didn't lose her). Well after 2 days, 2 vet clinics, and about $800.00 later, she was home recuperating. From what you ask? Parasites! It was a classic case of life just happens. She was literally one day off from getting her next deworming, but it seems she had a super worm (I imagine it sported a cape).
There are numerous things to consider when we're talking about stomach upset for diagnosis and treatment by the vet. As I've discussed, it's not going to be the same for everyone, because of all of the different things that can be the cause of each individual's dog's distressed stomach.
When you bring your dog to his or her doctor if you do not know what is causing their symptoms, they will be starting from the beginning, so be patient while they search for clues and answers. There will be the usual checking of your pet, such as his or her temperature and heartbeat. Then your dog's vet will want to make sure that the distressing gastric symptoms have not left him or her dehydrated. If so, there's a good chance that you're pet will probably be given IV fluids.
Breakdown of veterinarian costs due to an upset stomach can vary, while most often diagnostic procedures and treatments include bloodwork, x-rays, stool sampling, ultrasound, and colonoscopy (for the really big mysteries), IV fluids, anti-vomit meds, and overnight stay(s) if needed.
Well, my search for pricing revealed to me that it seems the vet teams were spot on with our dog's treatment, with the total national average cost for gastritis being at about $400.00, and the total for gastroenteritis treatment being at about $800.00.
Plan Coverage Comparison for Upset Stomach
With the internet comes a ton of research and comparison opportunities for us, including pet insurance. When searching for a company that covers stomach upset, make sure to inspect all details extremely carefully before choosing a specific plan. It seems like many of them will allow you to cancel within 30 days. This is important, as you don't want to be locked into something that's not right for your furry family member.
While charts that you can find online are a great source to help you compare pet insurance companies, many of them show information that contradicts what you may find on another. The reason could maybe be the timing that the information was posted, and that that particular company's rates have changed over time. You just never know really. So do your own research, and simply use the charts to see what companies are out there offering the insurance. Just make sure you go to the individual sites to get their most recent information.
Here are some companies that stood out to us that we compared for you that seem to cover upset stomach problems(that are not related to pre-existing conditions):
Nationwide (formerly VPI)
(While available in most states, rates shown here are for California)
Has 3 plans to choose from:
Major Medical with wellness plan starts at $65.00 a month and would cover stomach upset if it's not related to pre-existing condition. 90% is returned to you from submitted vet bills.
Major Medical starts at $35.00 a month, that would cover stomach upset if it's not related to pre-existing condition.
Pet Wellness Plan – their most basic plan, starting at only $18.00 month, but it would not cover stomach upset.
I found Trupanion at the top of many comparison charts. They have competitive rates on their plans, some with 90% reimbursements of your vet bills. Same as with most other pet insurance companies, they do not cover conditions that showed symptoms before your coverage began.
Pet Plan
Pet Plan seems to be comparable with the other insurance companies on our list, as far as reimbursement for vet bills, being pretty straightforward.
The price for a mid grade plan for my 2-year-old Australian Shepherd would be $39.34. Not bad at all for all that's included.
Embrace
This is another popular pet insurance. Just as we see with the other insurance plans here, you can use any veterinarian that you choose. Know that there is a waiting period for accidents and illnesses of 14 days after you purchase your policy. But after this time frame is up, stomach upset not related to pre-existing conditions, will be covered.
ASPCA
Well known for the work they do rescuing animals, the ASPCA also offers pet insurance. The rates are closely comparable to what I found with Pet Plan at $40.41, for our 2-year-old Aussie.
With convenience such as "Paperless Claims…" Healthy Paws seems like another good pet insurance company for pet parents to take a good look at. Their rate for a 2-year-old Aussie is $35.19, with a $250.00 deductible, and 80% reimbursement.
Do Your Research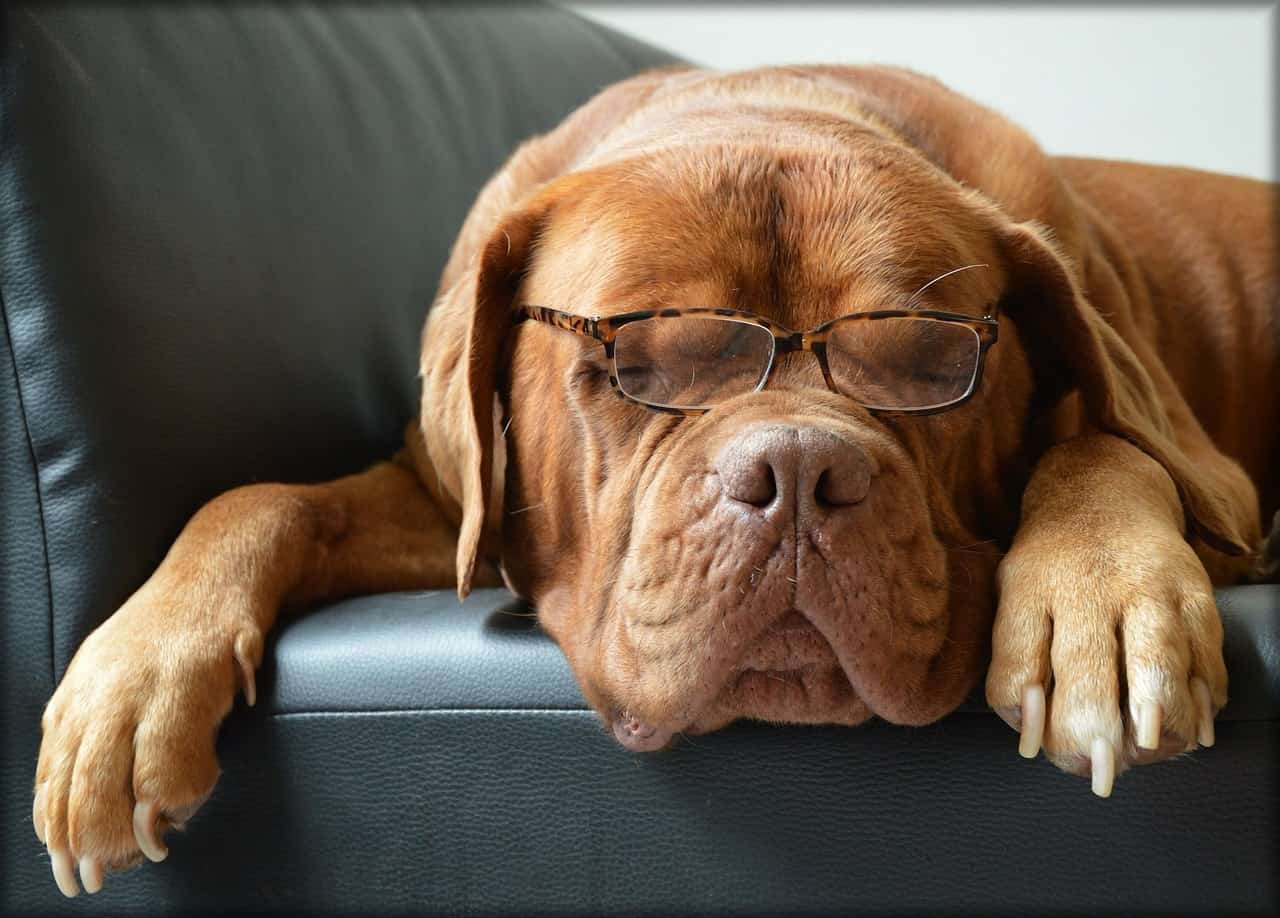 While researching online is a convenient tool, reaching out to the companies themselves is really important before making your final decision. Most sites allow you to get a quick and easy quote by just entering your pet's information. After you get some quotes together, create a list of each pet insurance company that you're considering purchasing a plan from, along with each and every question you want to ask. If you're more comfortable communicating online; look for the company's email contact, or an online representative that you can chat with directly on their site.
Unfortunately, it's much harder to get coverage for older dogs simply due to their age. Even if your older pooch seems sturdier than your younger one, if a company does cover senior animals, you will find that the cost will be much higher for the senior. So be sure to research each and every insurance company's terms and conditions regarding age limits and exclusions.
Always make sure that the insurance companies you are interested in provide the best benefits to dog owners in your specific area. Ask your vet, friends, and family, about their experience with pet insurance as well.
If your dog's been diagnosed with a chronic condition such as diabetes, before you get a new insurance policy, getting it will not help pay your vet bills for stomach upset caused by diabetes. This is because the condition existed before you got the insurance plan, known as a pre-existing condition. If your dog is diagnosed with an illness such as diabetes after you buy the plan, your veterinarian will have to prove that the condition did not show any symptoms before you had the policy. Some plans will give you a time frame for this – so check the plan's details. Again, make sure you call the company and ask all of the questions that you can think of before making any purchase.
Pet insurance and upset stomach not related to a pre-existing condition should be covered, as it's the unexpected medical issues that are often covered. It's pretty safe to say that if you can manage the monthly payments of a pet insurance plan for your dog, it will be worth it for sudden onset of an upset stomach.
Yes, You Should Have Pet Insurance for Upset Stomach
When younger, our Aussie proved time and time again to have a pretty sensitive stomach, and it required some serious doctor appointments. One of those visits happened to be via a mushroom being eaten. From the story I told you earlier, I never could've imagined what a bout of worms could do to one poor puppy. But we managed to pull through all the tummy turbulence, and thankfully today her stomach seems to have grown in strength with the rest of her amazing self. The fact of the matter is that after doing my research for this article it reinforced my thoughts, that we would've been better protected financially by pet insurance during those puppy years filled with stomach upset.
Let's face the fact now that we will most likely have medical episodes to deal with involving our furry family members. Many of these events will be unexpected, and it seems as though having pet insurance really pays off during these times.
If your dog has a chronic illness that affects his or her stomach, and you do not yet have insurance, getting it now will not likely mean that it will help with chronic tummy troubles. This is when I can suggest looking into vet bill financing. It may be worth looking into.
We can always be hopeful that there will never be any pet emergencies in our dog's future, and that rainbows and sunshine will be following our canines around 24/7 throughout their lives. But by arming ourselves with this as much information as possible, we can ensure that we're better prepared if we happen to get hit with the storm of stomach issues. If you have any information regarding the above topic that will help your fellow readers, or us, please feel free to share in the comments below.
*Please keep in mind that we're here to try to help dog owners make sense of the oodles of information that is out there regarding our precious pets. On that same note, remember that this is not medical advice, and should never replace your vet's knowledge and expertise.
Continue reading:
How Pet Insurance Covers Heartworm Treatment
How Pet Insurance Covers Skin Cysts