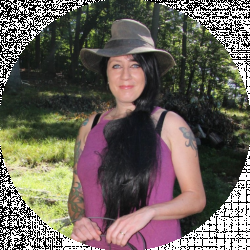 Latest posts by Samantha Biggers
(see all)
The person you trust with your dog is a big decision. Having a veterinarian you can trust is crucial as they will be taking care of your dogs when they get sick or injured, such as being stung by a porcupine. Scout knows that you love your dog a lot and don't want to take him or her to just anyone. This article will help you narrow down what to look for when choosing a vet.
Finding A Vet Near You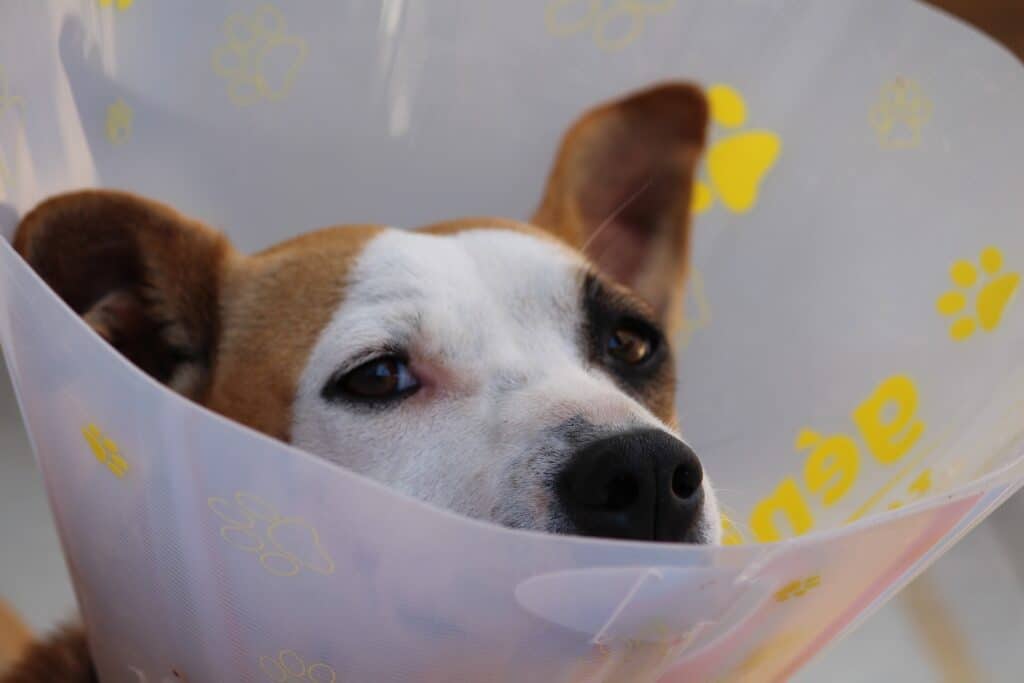 It is important to have a vet close by for both routine care or emergencies; distance is an important factor. If a vet is too far away, you may be more tempted to skip some visits or worse yet, not be able to get care quickly enough when your dog is ill. Here are some tips for finding a vet nearby.
1. Ask Friends With Dogs
Recommendations from friends and family are helpful when choosing a vet. Make sure to ask them what types of services they have used at their vet. If their vet is a good surgeon then that is relevant information. A good vet can handle an emergency with calmness and compassion. If your friend's dog was saved because of a quick-thinking vet, then you should add them to your list of considerations.
2. Search Online For Vets Within A Certain Radius
If you truly want to know all your options, then you need to get a list of vets near you. It is a good idea to keep it within a 30-minute trip, if at all possible. This can become even more of a factor if you have a dog that gets nervous or sick when traveling.
3. How Fast Can You Get An Appointment
While some dog parents may be fine with scheduling appointments well ahead of time, if you are not then you need to consider how busy a particular office is. If there is a month wait for a routine care appointment, then you may want to consider giving your business to another office. On the flipside, you may consider that if an office is busy, they are popular due to a high level of quality care.
4. How Are the Staff?
Are the receptionist and other staff members friendly and caring, or do the seem like they want to get you out of the door as fast as possible? You deserve a caring and compassionate vet office for your beloved companion.
5. Are There Separate Dog and Cat Areas?
Dogs and cats don't always mix so well. Just because your dog loves cats doesn't mean every cat will like them. Vet offices that have separate areas can be a good thing especially if your dog's temperment changes when he isn't feeling well.
6. Parking and Location Need to Be Convenient
It can be very frustrating if a vet office is in a location that is difficult to get to or has poor parking, wheelchair access, etc. If you have to struggle to get into the office or have a dog with mobility issues then this factor becomes extremely important.
7. Office Hours
Standard office hours can vary a lot based on the vet. If an office is only open 4 days a week, you need to ask if this is going to be a problem for you. There are some offices that close for part of the day around lunch, so if you like to go grab medicines or run errands on your lunch break this may be inconvenient.
8. Size of the Practice
Some larger practices may have 4 or more licensed veterinarians on staff during normal hours, whereas some offices only have 1-2. The advantage of a bigger practice is that as a client, you have access to all the vets if needed and there is a larger pool of experience. Smaller vet offices can be more personal though, and there may not be as many other animals to distract or stress out your dog.
9. Access to Records & Appts Online
If you are a really busy person, then online access to your pet's health records can be really handy. Some practices may even allow you to schedule appointments yourself online as well as access vaccination and other records without having to wait for the vet office to get back to you.
Specialties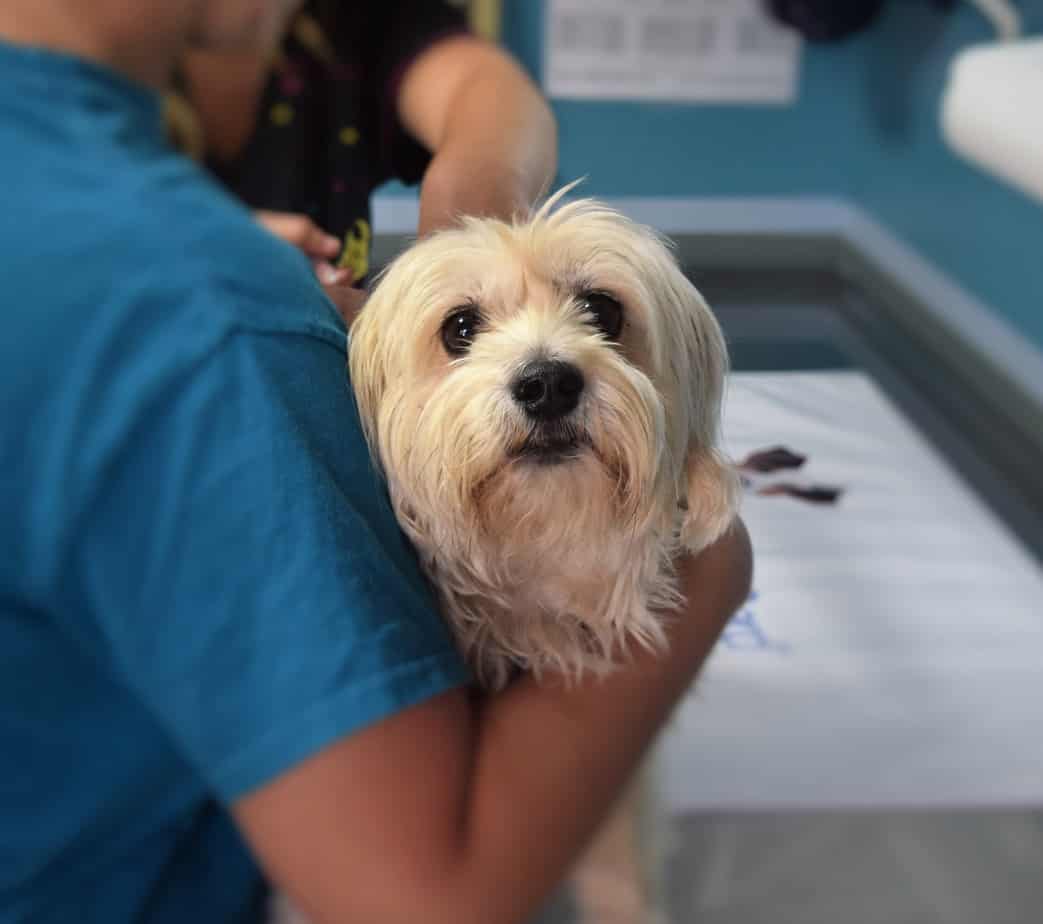 If your dog has special needs or concerns then that should definitely play a role in who you choose to care for them. Ask any vet you are considering what experience they have with your dog's needs.
Emergency Services
Many vet offices have emergency services for established patients. The charges for an emergency, after-hours call will be higher than a standard visit. When you are looking for a vet you should ask them what types of emergency services they offer and what you should do if you need these services. Ask what the fee is for an emergency visit. but keep in mind that the fee is not going to cover any of the actual treatments required to get your dog taken care of.
Response time in an emergency is important. Some vets may refer you to an emergency animal clinic for after-hours situations. For example, in Asheville, North Carolina there is a REACH Pet Hospital that is open 24 hrs a day and utilized by the entire region for when something simply cannot wait. Rather than offer in-house emergency services, many vets simply refer patients there.
Price Structure
Some veterinarians have higher fees than others. Pet insurance can help cover this cost, but at the same time you want to make sure you are getting a good level of care for your money. While your pet insurance may reimburse you for a certain amount, you don't want to run through your benefits too quickly and have to pay a lot more out of pocket.
A nice and well appointed office is nice, but remember that a vet doesn't need the highest dollar equipment or marble floors to offer your beloved pooch a high level of care.
Payment Policy
Most veterinarians expect payment at the time services are rendered, or sometimes very shortly thereafter. This is one reason why many dog parents are choosing to have at least some emergency insurance so when disaster strikes, the family dog can get care and the financial burden is not a problem or deciding factor.
Comfort Level
You and your dog need to be comfortable with the people offering care. If you don't feel comfortable, then there is a good chance you are not at the right place. The more you and your pet are at ease, the better. Some dogs are more comfortable around women than men, or vice versa. This can be especially true with dogs who have had bad experiences in the past.
Grooming & Boarding Services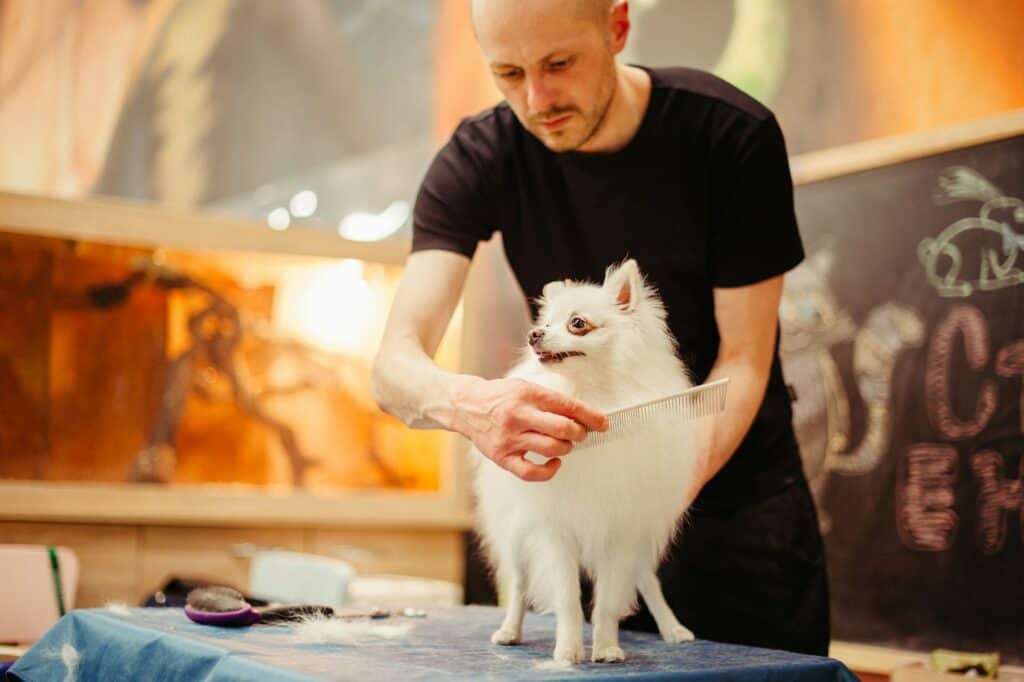 Some vet's offer other services besides medical care. For those that are looking for a one-stop pet care solution, these types of practices can be appealing. This also means your dog gets comfortable going to one place for most of their needs rather than having to get used to a kennel and groomer at different locations. There is sometimes comfort in knowing your dog is being boarded at a facility with good vet care too.
Sales Tactics
While it is rare, there are some vets that are on the take. Sure, the pet food from their office may be really great but that doesn't mean it is worth twice as much. Just be careful of any vet that seems to always have a sales pitch. Suggesting products is one thing, but pushing too hard is not something you want to have to deal with at every visit. If your vet is hesitant to send over a prescription to an online pet pharmacy, that's a warning sign. When you sign up with a vet there is no promise from you that you will pay more for medications at their office. That being said, urgent medicines should be bought at the vet because online is not fast enough when your pooch really needs help.
What About Your Other Animals?
Your choice of vet may be influenced by other pets and animals you might have. Some vet offices specialize in mostly cats and dogs so if you have livestock, reptiles, etc, it is important to use a vet that can help meet all of your needs.
Insurance Coverage
Plenty of pet insurances allow you to choose your own vet. However, you may want to check with a vet to see if they file claims for you or if you have to do it yourself.
Low-Cost Routine Care
If your dog just needs the basics and you are on a budget then there are low-cost clinics that can help keep your dog healthy. Usually, these are vaccination clinics, but sometimes they offer other services as well.
Spay & neuter clinics are increasingly common and offer low-cost spay and neuter services, vaccinations, microchipping, nail trims, and heartworm tests. The ASPCA sometimes runs these programs. When combined with local non-profits, you can sometimes get a spay/neuter service and rabies vaccination for as little as $10-$20 based on income.
Low-cost vet care is subsidized through various agencies, so if you can afford to pay a little more than the minimum donation for a service, your money is going to a good cause.
Knowing If You Need To Switch
Over the years, you may need to switch veterinarians or use several if you have a dog with special needs. If your vet is older, then you may have to make the choice of switching vets or using whatever apprentice or partner they have trained to take over their practice when they retire.
Preparing For A Big Move
So what happens if you decide to move and have established your dog at a vet you really like? Obviously, you are going to need to find a vet that is closer to your new area. If the place is within your current region, then your current vet may have a colleague they can recommend. Make sure you have the info you need to send over your dog's records to whatever vet you choose to go with at your new location. This will help ease the transition into a new care provider and avoid any mistakes with vaccinations or other routine care.
Tours & Initial Introductions
Many veterinary hospitals are happy to give you a tour when they are not busy helping patients. Initial introductory visits to chat with a vet can also be arranged to see if you are comfortable. For the sake of everyone's time, only go for consults at the veterinarian's you are seriously considering and never go in at a peak time without calling. Many top offices are very busy taking care of clients' precious family pets.