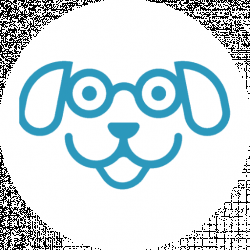 Latest posts by Scout Knows Team
(see all)
Sometimes dog clothes are not just for dressing your dog up to look cute. Dogs get cold too, and if you have a dog that has a short coat they might need some extra help in the winter when they need to go outside. Even if your dog has a covered area to stay in during outside time, they may still appreciate a comfortable and warm jacket!
Time to Adjust
Remember that getting your dog used to wearing anything new can take some time. Some dog jackets are heavier, cover more of your dog's body, or have less adjustable straps. Full bodysuits can be too much for the first item of dog clothing your pooch ever puts on.
Climate and Your Dog
Dogs have a higher natural body temperature than you do. In order for a coat to work well for them, it needs to be right for the climate and for them. A longer haired dog might be more comfortable in a lighter weight jacket than a short haired dog in the same climatic region. It can be tempting to just buy the warmest and most expedition grade dog jacket you can find but that is not always the best choice for your dog or your budget. Of course, if you sometimes take your dog on excursions to different areas and climatic zones then you might want a selection of jackets so your dog stays comfortable at all times.
Jacket Options are Plentiful!
You have a lot of jackets to choose from in a wide range of styles. This is a great thing because dogs and climatic conditions can vary a lot. There is a big difference between a winter weight dog coat in the Southeastern United States and one in Minnesota! Here are some dog coats to consider for the next cold season or adventure you find you and your pooch in!
Hurtta Extreme Warmer, Dog Winter Jacket, Granite, 22 in
If you live or travel to places where the cold can be extreme then this is the dog coat for you. While it is right at $100 you are getting the warmest possible option for your dog. The foil lining is similar to an emergency blanket and helps stimulate blood circulation thus keeping your pooch as warm as possible. Remember that this is a coat for extreme cold and it is going to be far too warm for a lot of dogs, but it has its place.
So many dog jackets are only really designed to offer relief from milder winter temps and short term exposure. Scout likes that it is available in a wide range of sizes. For dogs that want to stay active in the cold, this jacket can actually reduce the chance of injury by keeping key muscle groups warm. Reflective 3M components adds visibility under low light conditions.
PetCee Dog Jacket Waterproof Fleece Lined Jacket Reflective Loft Dog Coat Climate Changer Fleece Jacket (Black L)
If you want a quality jacket that doesn't break your budget then you should consider this snazzy little number. Fleece-lined, waterproof, durable nylon and fully adjustable straps make this a very comfortable choice for pet parents that want to get out in the great outdoors. Another reason to love this coat is that you can get it in a size up to a 5XL for under $25! It can be really hard to find coats in larger sizes. It is important that we don't forget the larger dogs out there when it comes to staying warm. A 125 lb dog with a short coat can get cold too!
WeatherBeeta Parka 1200D Deluxe Dog Coat 28
Weatherbeeta is a well-known name when it comes to dog coats. The durable 1200 Denier fabric is highly waterproof and the warm fleece lining is super soft, so this might be a coat that your pooch actually looks forward to wearing. Not only that but there is 220 gram polyfill to add to the padding and insulative capabilities of this coat. Scout likes how easy it is to get Weatherbeeta coats on and off. Simply put the coat over your dogs head and adjust the belly strap and you are ready to go. You can get these coats in a lot of different colors including highly visible and reflective ones that are suitable for service dogs and those that live in areas with a lot of traffic and people.
Kuoser Cozy Waterproof Windproof Reversible British style Plaid Dog Vest Winter Coat Warm Dog Apparel for Cold Weather Dog Jacket for Small Medium Large dogs with Furry Collar (XS – 3XL ),Red L
This is a dog coat for small to large pooches. You need to pay attention to the size chart for this one since the largest size only fits up to a 23-inch neck. It is very quilted and soft and includes a lined collar area. This is a reversible coat so for those that like to mix it up and keep it fashionable, there is always the option of getting a few different colors and then wearing them one way or the other. This is not an expedition grade coat but it will offer warmth and style for those walks outside when there is a bit of a chill. If you have an older dog or a small dog that seems to be cold all the time then this is a cute option.
DOGHELIOS 'Blizzard' Full-Bodied Comfort-Fitted Adjustable and 3M Reflective Winter Insulated Pet Dog Coat Jacket w/ Blackshark Technology, X-Large, Orange
A complete dog bodysuit can provide protection against wind, rain, and other inclement weather. If you do a lot of backpacking and camping with your dog or have a dog that won't stand for staying inside too much during the winter, the Helios is a quality option.
Just be warned that even dogs that are used to wearing a regular jacket or coat may still take some time to get used to the feeling of having something that goes over more of their body and their legs. While the Helios is made to not restrict movement, it may take your dog some time to realize this. Drawstrings at the openings make this an excellent coat for reducing the effects of wind chill. The Helios has a reflective exterior for visibility and safety. Fleece lining is soft against even the most sensitive dog skin.
Gooby Padded Cold Weather Vest for Small Dogs with Safe Fur Guard Zipper Closure, Blue, Medium
This padded dog vest might just remind you of your own favorite vintage vest. The supersoft padding and handy leash attachment ring make this the perfect dog jacket for jaunts around the neighborhood or a fun-filled trip to the dog park. Scout likes that unlike so many dog jackets, this one has a real zipper that makes it easy to take on and off and offers a totally covered torso instead of a blanket style fit. The water-resistant outer layer keeps your dog drier and warmer even if you get caught out in a patch of rain when jogging or enjoying the park.
Sorry big pooches, this one is only available in sizes for dogs up to 25 lbs. Just throw this in your washing machine when it needs to be refreshed.
Waterproof Dog Coat with Hood – Windproof Sport Dog Clothes Winter Hoodies for Cold Weather, Blue, for Extra Extra Large Dog
Here is an affordable full-coverage cold weather coat for small to medium dogs. Unlike others on our list, this coat has a hood for extra protection. You can leave it down of course, especially during the time your dog is getting used to wearing it. Some dogs will not tolerate something over their ears but if they realize it is keeping them warm, they might change their mind. The waterproof and windproof outer shell is durable and the soft quilting makes it soft and cozy to wear. You might just find that your dog likes to nap in this cute coat!
You have to love how they make the reflective striping look so fashionable on this coat. Who says you can't have great function and style at the same time? A leash ring on the back means you can leave the collar at or harness at home and just use this jacket if you want. Scout does recommend having ID on your dog all the time though so there is that to consider.
There is no Perfect Dog Jacket
While Scout thinks the jackets on this list are solid choices, it is important to understand that you may want a few different jackets if you get out with your dog a lot or travel around. Don't expect a dog coat to perform in a way it is not intended to do. There are a lot of cute, warm coats out there but that doesn't mean that they are all up to the job of a weeklong cold weather backpacking trip! Make sure to measure your dog and compare to size charts before ordering for best results.
Continue reading:
9 Tips to Keep Your Dog Safe in Brutally Cold Weather
Things You Need To Know About Dog Footwear (Top Picks 2022)