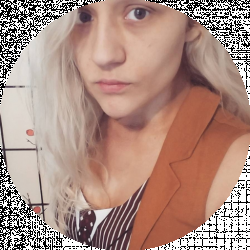 Latest posts by Emily Medlock
(see all)
A best bully rings guide can ensure you buy only the most trusted treats for your dog. When I first heard about bully sticks and rings – and read about what they are – I was skeptical.
But once I tried them out, I couldn't help but continuously keep them available for my dogs. While my 5lb Maltipoo isn't interested, my Cavachons adore having bully rings around.
Bully rings are natural and usually rawhide free, so they are unlikely to choke dogs. That said, there are still a few things to take into consideration when you choose bully rings for your dog.
Bottom Line Up Front
If I had to choose two bully rings to buy, I would choose RedBarn and Nature Gnaws bully rings. While other less popular options may be just as good, these have jumped through the most hoops.
By this, I mean that they have been through the most user testing and have the most reviews. So you can rest assured that others have given these big thumbs – or paws – up.
If you're not an online shopper, then there are still plenty of options for you. The local pet store, PetSmart, Tractor Supply, and Walmart all carry bully rings in stock at certain locations.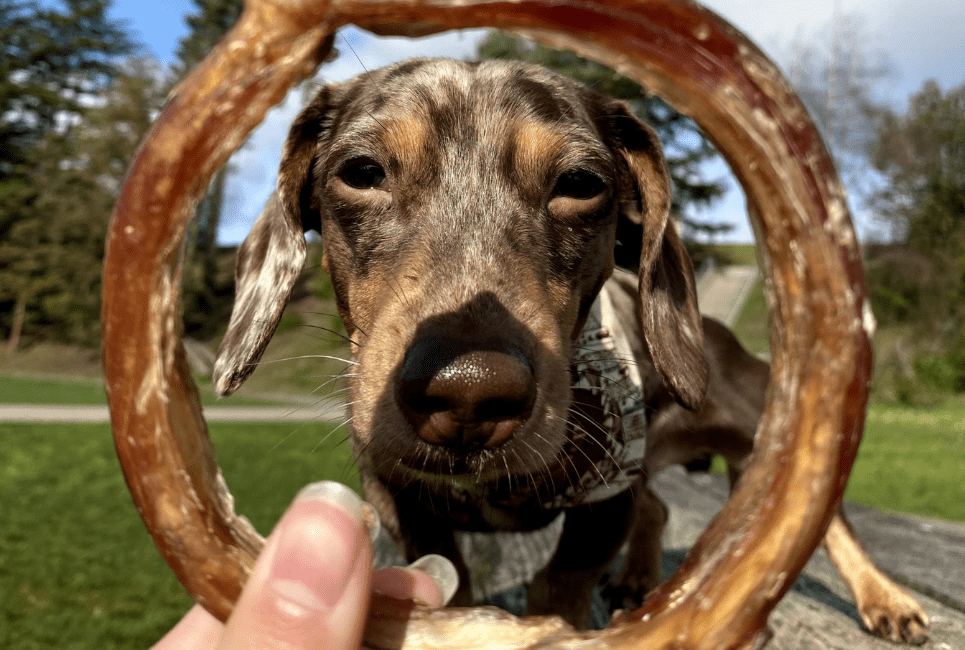 How to Pick the Best Bully Rings for Your Dog
When choosing the right bully rings, there are a few things to consider. Most of them are for your dog's safety, but keeping them interested and immersed in enjoying the treat is half the battle too.
While you may have your own specifications that are important to you, this list can help you get started in the right direction. Hopefully, you'll end the day with the perfect bully rings for your dog.
Flavor
Some bully rings are entirely flavorless. While some dogs are fine with just the ring's texture without any flavor, others will dismiss the treat if there isn't any flavor to it. So make sure you keep this in mind.
The bully rings that have marinated in juices when they were made will have a lot of flavor. So take a look at the description of the bully rings because this will be shown.
Size
The size of the bully ring matters a lot. If the ring is too small, the dog could choke on it. But if it's too big, then the dog won't be able to enjoy it. So get something that is the right size.
There is usually a guide for bully ring sizes on the bag. But if there's not, a good rule of thumb is to look at the general size of dog the ring is made for. If you're unsure, err on the side of getting one that is too large.
Here's a simple guide for dog sizes:
XXS

– Less than 5lbs

XS

– 5 to10

S

– 5 to 20

M

– 20 to 30

L

– 30 to 40

XL

– 40 to 50

2XL

– 60 to 80

3XL

– 80 or more

Durability
If the bully stick isn't durable, then a few things happen. First of all, the dog will eat it too fast – which is dangerous and expensive. Second of all, they may choke as it breaks down.
Bully rings shouldn't break down or crumble as they are eaten. They should wear down. Sometimes, you may have to replace them before they are gone. This is a good thing, not a bad thing.
Ingredients
Bully rings should only have one ingredient. If a bully ring has more than one, pay careful attention as to what those other ingredients are because they could be unnatural or harmful.
It's not always bad for the rings to have more than one ingredient. Sometimes the other ingredients add flavor or dental hygienic abilities. Just make sure you're aware of what you're feeding your dog.
Price
Don't overpay for bully rings. I wouldn't pay more than $10 per ring unless the ring was very large and durable. Most of the time, you won't have to pay more than $5 each, but there are things to consider.
After all, you can't expect small and large dog rings to cost the same. You also can't expect an organic choice made from grass-fed cows to cost the same as something less than that.
Ask the Vet
If you don't want to think about any other points, ask your vet which bully ring is right for your dog. Your dog's veterinarian can let you know which treats suit your dog, including bully rings.
The vet will consider all of the above and let you know what they recommend and which ones to avoid. They may even have some at their office that they can sell you over the counter.
Best Bully Rings
Almost all bully rings are made from one ingredient, are natural, and are safe for dogs. But there are small details that companies keep secret that ensure they offer the best quality bully rings.
Every brand below has reviews online – typically on Amazon – so you can see what others are experiencing. Never trust one review but the collection as a whole to get the most accurate assessment.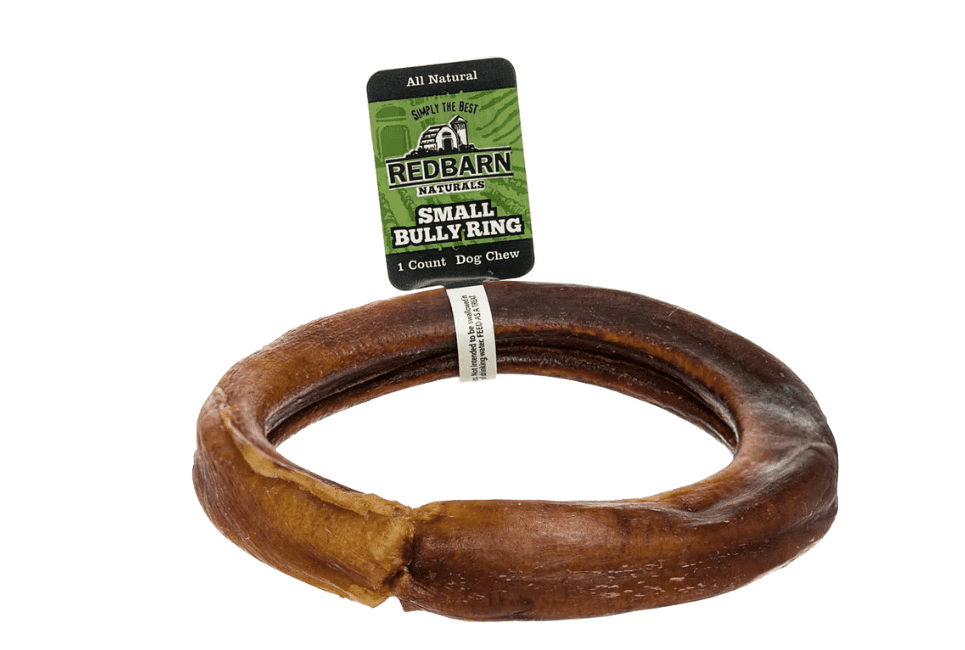 The RedBarn Bully Rings are my favorite. They are all-natural, affordable if your dog doesn't eat them, and are great for all types of chewers. If I recommend only one bully ring, it will be this one.
I don't know anyone who doesn't like RedBarn bully rings, and I am in quite a few dog groups on Facebook. The collective answer is that RedBard is the most trusted brand of bully rings.
Pros
Natural

Flavorful

Durable

Cleans teeth

Easy to digest

Long-lasting

No rawhide
Cons
Treat-like, so some dogs will devour them

Not cheap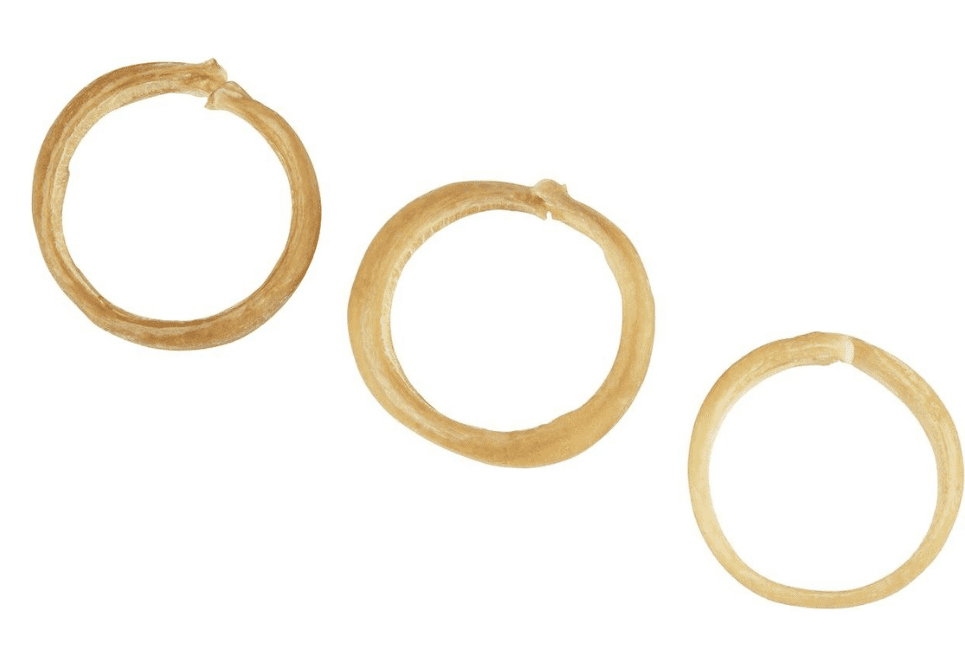 I've gotten almost this exact set before, and my dogs weren't fans. But my neighbor's dogs loved them. If your dog only chews on bully rings with a strong flavor, they probably won't love these.
However, they are the cheapest option you can get. I love shopping at Chewy because it is customer-friendly and the most affordable. That's where I get my dog food when I buy online.
Pros
Cheap

No additives – bully only

Natural teeth cleaner
Cons
Bland

Not great for heavy chewers

Small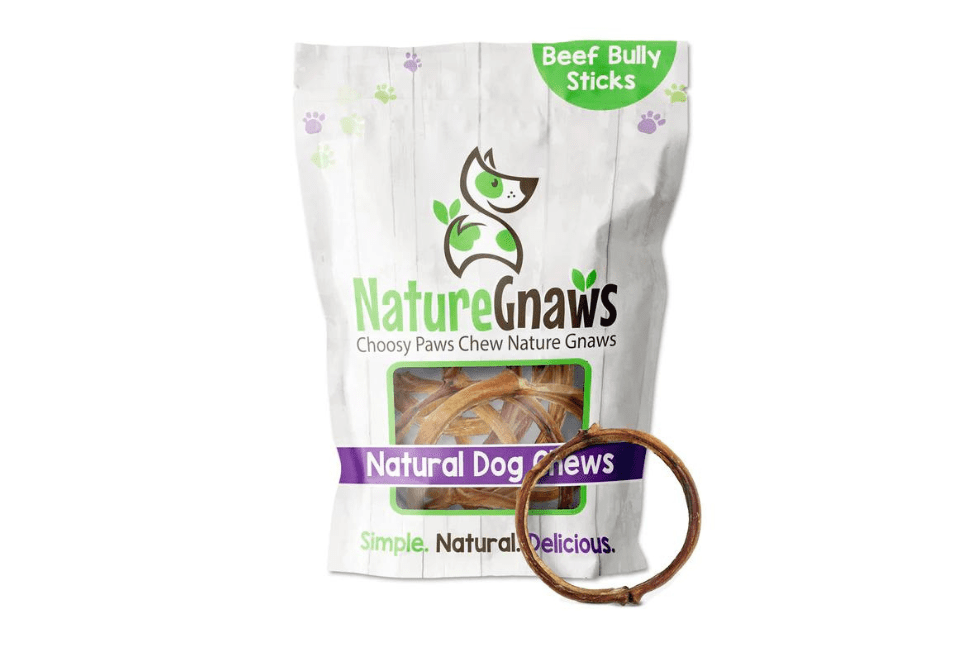 These bully rings from Nature Gnaws are one of my favorites because of how natural they look, feel, and smell. They evidentially taste natural, too, because dogs love to gnaw on them.
Because they are so popular, you may have to go on Amazon, Walmart, or PetSmart to find Nature Gnaws Bully Rings because they are often sold out on Nature Gnaws' website.
Pros
Natural

Affordable

Includes Feeding Guide
Cons
Known choking hazard

Smells bad – yes, natural but bad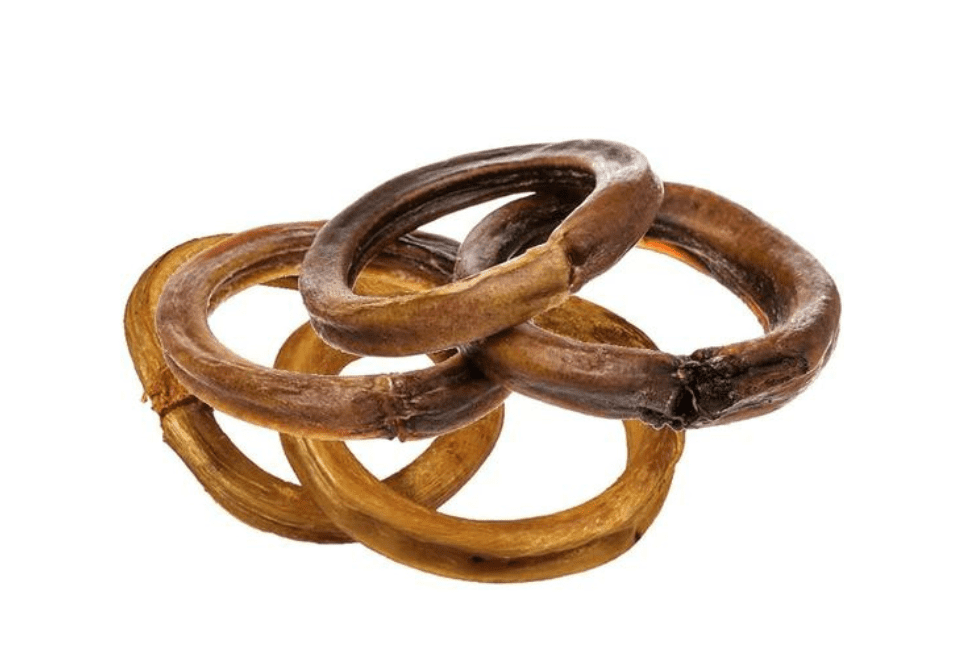 This is a less popular choice, but I love them. They are smack-dab in the middle of the price range for bully rings, and it shows. The quality may not be RedBarn quality, but they are still a good option, in my opinion.
I've never had a problem with Hotspot pets' products, but I understand if you prefer something from a trusted company. Still, sometimes there are amazing deals on Hotspot products that are difficult to pass up.
Pros
Great for mild chewers

Natural

No rawhide

Easy to digest

Videos from the company are available
Cons
Not for heavy chewers

Thin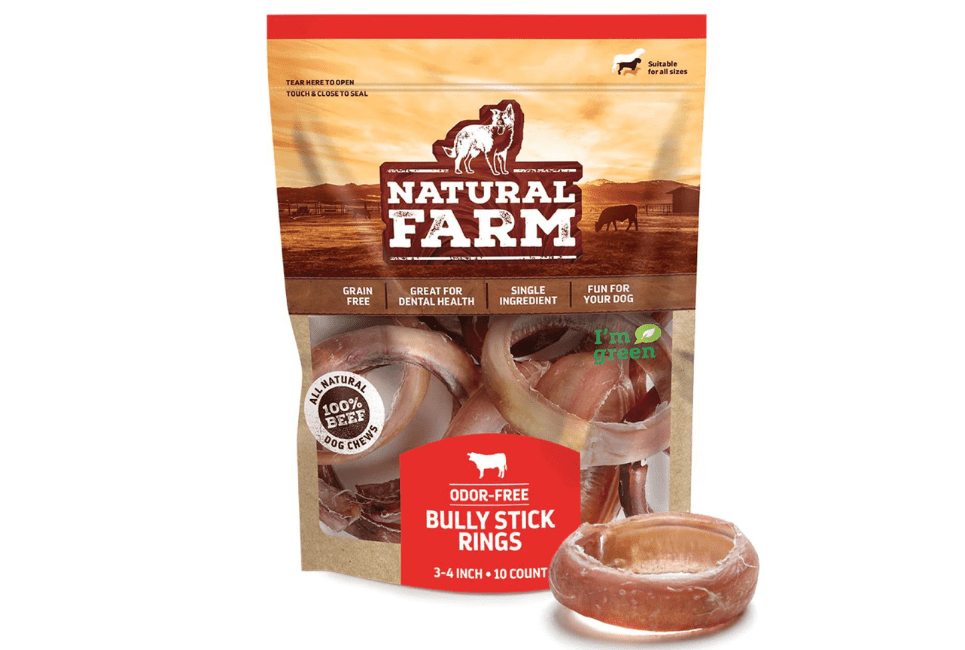 The Natural Farm bully rings are one of my top choices because they have no smell. Strong smells often upset me and my sensitive nose, so I am quite picky about having them around my house.
That's why I love Natural Farm bully rings. The price is average, and I feel good about giving them to my dogs. If you love the farm-to-table concept, then this is probably your best bet.
Pros
Natural – farm fresh, everything stays on the farm

Odorless

Tree planted with every purchase

Green packaging

Vitamin and mineral info included
Cons
Hard to find outside of site

Thin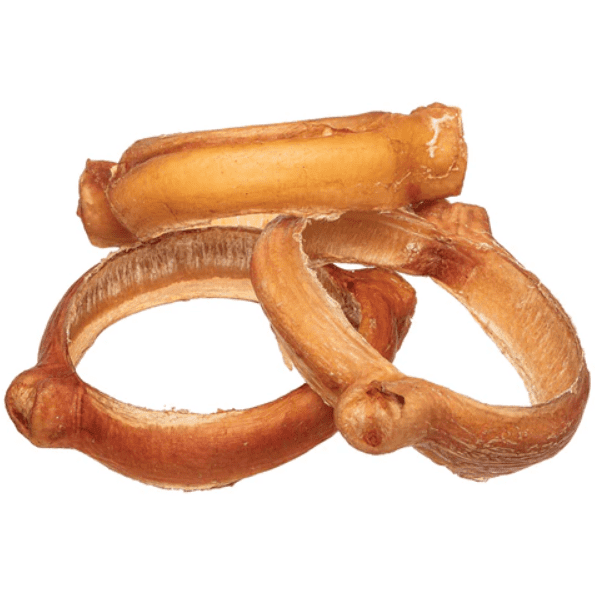 The inventor and CEO of Pawstruck, Kyle, is easy to relate to. He was frustrated that most of the dough treats were made with artificial ingredients, which is something that has happened to me.
Because of his struggles, you can trust that Pawstruck will always use natural, healthy ingredients. The bully rings are thick, and odorless, and dogs seem to love them—definitely one of my top choices.
Pros
Cons
Inconsistent

Not for heavy chewers
Other Bully Products
All bully products are made with pizzles, typically beef pizzles. They are nutrient-rich, tough, and perfect for dogs to chew on. The shape is all about the dog's personal preference.
Bully Sticks
Bully sticks are the original and the easiest to find. There are hundreds of different bully sticks, some flavored, others plain. If you can't decide which type of bully product to get, I recommend bully sticks.
The shape is the most natural; they are the cheapest and are usually easy for the dogs to use.
Bully Braids
Bully braids are my favorite just because the shape intrigues me. They are durable, clean the teeth well, and can be separated. This is sometimes a good thing, but other times a hazard.
Braids are my top choice if you can watch the dog well. If not, I would avoid them.
Bully Curls
Bully curls aren't common, but they are fun. The curls are probably exactly what you'd expect. They are curled bully pieces that are generally thinner than most other bully products.
I've never tried them, but I hear they work well for smaller dogs that can't use larger rings or sticks.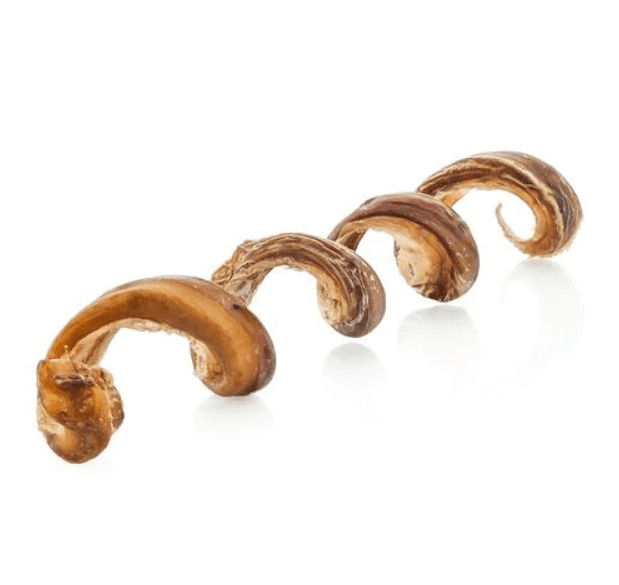 Bully Bites
Bully bites are more like treats than bully sticks. The treats are generally easy to consume, whereas standard bully sticks should last at least a few days. These are perfect for small puppies.
However, they pose a choking hazard to larger dogs because they are small.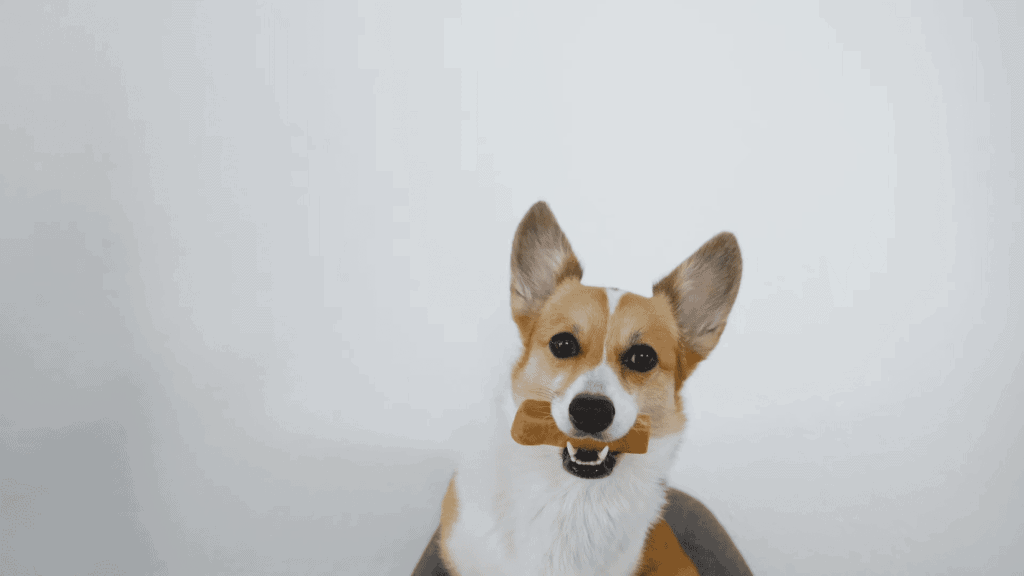 Bully Cane
A bully cane is a long, thin bully stick. They work for large and small dogs because they are thin, yet they last a long time. They do get a bit messy in my experience if you have a slobbering pet.
But, they are probably the cheapest for the size. You can usually grab one for under $10 if you shop in-store.
Bully Slices
Hannah Haefele wrote an amazing guide on bully slices that I will forever use as a reference. The slices are higher-end and have tons of flavors to choose from. I love them.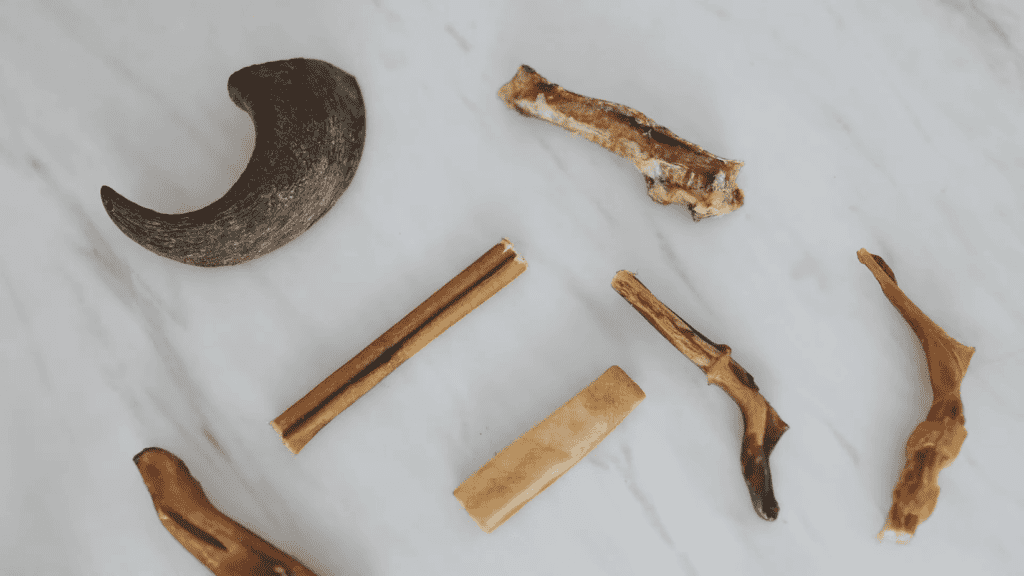 FAQs
Question: What are Bully Rings?
Answer: Bully rings are like bully sticks bent into a ring form. This is interesting to some dogs and are easier for others to grasp and chew on. But in the end, they are bully sticks, which are dried pizzles.
Question: How Long Will Bully Rings Last?
Answer: The shelf life of bully rings is around two years. Some may last longer, but if they do, then you may want to consider buying a different brand, as those may have been made with preservatives.
Question: Are Bully Rings Safe?
Answer: Bully rings are safe for dogs and puppies as long as you monitor them so they won't choke. It's important not to let puppies chew them for more than a few minutes each day so they won't damage their gums.
Question: Can My Dog Have a Bully Ring Every Day?
Answer: They can, but it's best only to give them the ring a few times each week, which makes it special anyway. Always keep an eye on them while the ring is out, and keep it up whenever you can't do this.
Getting Bully Rings for Your Pup
Bully rings are a great alternative to bully sticks. The two function the same, with each dog having a specific preference. I prefer keeping both around to keep my dogs interested in them. My dogs love the bully rings from Redbarn, so I would highly recommend those if you aren't sure where to get started!
I find that bully sticks keep their form longer while bully rings keep my dogs intrigued longer. So there are pros and cons to each. Mix it up and find out what works for your dogs.
Continue reading: