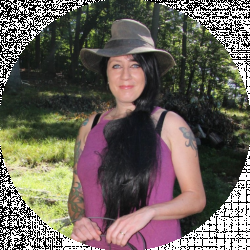 Latest posts by Samantha Biggers
(see all)
Our Recommendation
The ingredients list on this dog food is impressive. If you want to give your dog a balanced and delicious grain free diet then this is a dog food to consider especially if you have a smaller dog. Sadly the expense of these types of dog foods makes them hard for those that have big dogs. You could never just feed this to a family of Great Pyrenees for example!
Rabbit is a different protein than what your dog is used to in their current food. This change could be very positive and they may decide to eat their food better.
One thing missing from this food is probiotics. This dog food offers so much that is good but leaves out this supplement. It is very important that dogs have a source of probiotics in their diet. You could add some plain yogurt to their kibble for a real treat or get some of the probiotic powders that you can scoop onto kibble daily.
This is a dog food that is highly suitable for dogs that are very sensitive to many commercial brands. If you normally feed a raw diet to your pooch but you have to travel, a food like this would be a reasonable solution. This is a minimal ingredient dog food.
The fruits and vegetables that are packed into this food are full of antioxidants and the pumpkin and papaya help promote healthy digestion. There are no artificial colors or flavors in this formula so that is a major plus.
Ingredients
USDA Rabbit, Chickpeas, Flax, Carrots, Celery, Apples, Bananas, Blueberries, Cranberries, Pumpkin, Papaya, Spinach, Garlic, Vitamin A, Vitamin D3, Vitamin E, Niacin, Iron, Calcium, Phosphorus, Zinc, Riboflavin, Thiamin, Potassium, Manganese, Chloride, Copper, Magnesium, Pyridoxine, Cyanocobalamin.
GRANDMA LUCY'S 844216 Pureformance Grain Free Rabbit Food for Dogs, 10-Pound
Nutritional Analysis
Pet food ingredients, nutritional values, and the way they are labeled for consumers are monitored by several organizations in the United States including the Food and Drug Administration (FDA) and the NGO, Association of American Feed Control Officials (AAFCO).
Each year the AAFCO publishes two sets of nutritional minimum standards for dog food intended to help specify if a food is suitable for:
1. Dogs in the growth & reproduction phases of life
2. Adult dogs maintaining a healthy weight and activity level
Caloric Content
4058 kcal/kg, 523 kcal/cup
Guaranteed Analysis
| Nutritional Component | Value | Meets AAFCO Growth & Reproduction Standards | Meets AAFCO Adult Maintenance Standards |
| --- | --- | --- | --- |
| ____________________________ | ____________________ | ____________________ | ____________________ |
| CRUDE PROTEIN (MIN) | 36.0% | – | – |
| CRUDE FAT (MIN) | 15.0% | – | – |
| CRUDE FIBER (MAX) | 7.1% | – | – |
| MOISTURE (MAX) | 6.8% | – | – |
| CALCIUM (MIN) | 1.2% | | |
| PHOSPHORUS (MIN) | 1.0% | | |
| MAGNESIUM (MAX) | 0.16% | | |
* – indicates not yet analyzed
Transition Instructions
Dogs generally do best when transitioned from their current dog food gradually over a 7-10 day time period. Just replace a little food each day until your dog is eating just Grandma Lucy's. Dogs that are not really sensitive may be transitioned over 5 days.
Feeding Instructions
For each dry cup of Grandma Lucy's, add 1-2 cups of warm water. Stir and let stand 3 minutes before serving. Leftovers can be refrigerated for a day.
The Bottom Line
Grandma Lucy's is a premium ingredient dog food that is suitable for smaller dogs that have stomach sensitivities. The high cost makes it prohibitive for those with large dogs. If you are looking for an alternative to a raw diet then this is a close dog food. It would be great if all dog foods were made this way but the cost is beyond what it would cost to cook for a big dog at home.
Freeze-dried dog foods are easy to store and allow those with disabilities to have more food on hand for their pets. A 10 lb container makes 40 lbs of dog food so that type of weight can add up.
Those that plan on feeding this food exclusively, it's recommended that you add something with probiotics in it to your dog's diet.
Do you want more of Grandma Lucy's dog food? Check out our review for Artisan Grain-Free Freeze-Dried Dog Food Premix Review