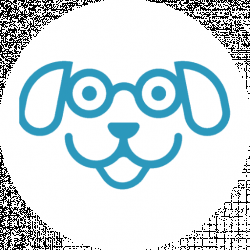 Latest posts by Scout Knows Team
(see all)
Our Recommendation
Lotus Pet Food, Inc. obtains high-quality ingredients such as meat, grains, fruits, vegetables, and oils from USA, Canada, and New Zealand. They make a point of not including proteins that could possibly be contaminated with Ethoxyquin, BHT, and BHA preservatives in their pet food. The only preservatives they use are natural Mixed Tocopherols, Citric Acid, and Rosemary Extract.
The company outsources the actual production of their oven-baked kibble to a family-owned bakery in Canada. This bakery turns the ingredients into a kibble mix and bakes the kibble in small batches. Owing to the batch production, the cookie-like kibbles do not have a uniform appearance and some may even have grill marks from the slow baking process, which is meant to retain the proteins and vitamins in the ingredients.
The main protein ingredients are Chicken, Chicken Meal, Pollock, Dried Egg Product, and Dried Kelp. The grain content includes Whole Ground Rye, Whole Ground Brown Rice, Ground Barley, and Oatmeal. These are nutritional grains that provide the essential vitamins, antioxidants, and fiber that your dog needs to maintain good cellular and digestive health.
Your dog will get more vitamins, antioxidants, and other nutrients from the included fruits, vegetables, and herbs like Apples, Blueberries, Pea Fiber, Pumpkin, Apples, Sweet Potatoes, Carrots, Spinach, Garlic, Rosemary Extract, and Yucca Schidigera Extract.
Most pet parents will appreciate the inclusion of soybean oil, olive oil, salmon oil, and flaxseed. These ingredients are excellent sources of Omega-6 and Omega-3 fatty acids, and your dog needs these fatty acids to maintain good eyesight, to maintain a healthy skin, to maintain a glossy coat, and to remain alert and active.
Lotus Wholesome Chicken Recipe Adult Dry Dog also contains additional vitamin supplements, minerals, and probiotics to make the dog food more nutritious and easy to digest.
Brewers Dried Yeast is the only possibly problematic ingredient. You may consider it a matter of concern if your dog is allergic to yeast, is prone to yeast infection, or suffers from colitis or any other bowel disorders. If your dog doesn't have any of these issues, Brewer's yeast can be very beneficial in repelling fleas and ticks.
Ingredients
Chicken, Chicken Meal,Whole Ground Rye Whole Ground Brown Rice, Pollock, Ground Barley, Oatmeal, Pea Fiber, Soybean Oil (Preserved with Mixed Tocopherols and Citric Acid), Dried Egg Product, Brewers Dried Yeast, Pumpkin, Apples, Sweet Potatoes, Carrots, Spinach, Blueberries, Potassium Chloride, Olive Oil, Salmon Oil, Flaxseed, Garlic, Salt, Zinc Proteinate, L-Ascrobyl-2-Polyphosphate (a Source of Vitamin C), Calcium Carbonate, Glucosamine Hydrochloride, Iron Proteinate, Chondroitin Sulfate, Vitamin E Supplement, Copper Proteinate, Manganese Proteinate, Dried Lactobacillus Acidophilus Fermentation Soluble, Dried Lactobacillus Lactis Fermentation Soluble, and Dried Lactobacillus Casei Fermentation Soluble, Inulin, Yucca Schidigera Extract, Dried Kelp, Niacin, Sodium Selenite, Calcium Pantothenate, Folic Acid, Vitamin A Supplement, Riboflavin, Calcium Iodate, Vitamin B12 Supplement, Thiamine Mononitrate, Pyridoxine Hydrochloride (Source of Vitamin B6), Vitamin D3 Supplement, Rosemary Extract.
Nutritional Analysis
Pet food ingredients, nutritional values, and the way they are labeled for consumers are monitored by several organizations in the United States including the Food and Drug Administration (FDA) and the NGO, Association of American Feed Control Officials (AAFCO).
Each year the AAFCO publishes two sets of nutritional minimum standards for dog food intended to help specify if a food is suitable for:
1. Dogs in the growth & reproduction phases of life
2. Adult dogs maintaining a healthy weight and activity level
Caloric Content
3,612 kcal/kg, 405.9 kcal/cup
Guaranteed Analysis
| Nutritional Component | Value | Meets AAFCO Growth & Reproduction Standards | Meets AAFCO Adult Maintenance Standards |
| --- | --- | --- | --- |
| ____________________________ | ____________________ | ____________________ | ____________________ |
| CRUDE PROTEIN | 24.0% min | Yes | Yes |
| CRUDE FAT | 12.0% min | Yes | Yes |
| CRUDE FIBER | 4.5% max | | |
| MOISTURE | 10.0% max | – | – |
| DOCOSAHEXAENOIC ACID* (DHA) | | | |
| CALCIUM | 1.08% | Yes | Yes |
| PHOSPHORUS | 0.88% | Yes | Yes |
| SODIUM | 0.27% | Yes | Yes |
| MAGNESIUM | 0.17% | Yes | Yes |
| VITAMIN E | 100 IU/kg min | Yes | Yes |
| OMEGA-6 FATTY ACIDS | 2.5% min | Yes | Yes |
| OMEGA-3 FATTY ACIDS | 0.50% min | Yes | Yes |
| GLUCOSAMINE | 600mg/kg min | | |
| CHONDROITIN SULFATE | 450mg/kg min | | |
| ASCORBIC ACID (VITAMIN C) | 250mg/kg min | | |
| ASH | 5.87% | | |
| BACILLUS COAGULANS | | | |
* – indicates not yet analyzed
Transition Instructions
It is always advisable to check how your dog reacts to a new food before completely switching their diet from an existing one to a new one. If changes in diet are to be made, they should be made gradually by introducing small portions of the new food into the existing diet and then increasing the amounts on a daily basis if the dog has no adverse reaction to the food.
Feeding Amounts
| Weight | Daily Feeding (cup) |
| --- | --- |
| 5 lbs | 1/2 |
| 15 lbs | 1 1/4 |
| 30 lbs | 2 |
| 50 lbs | 2 3/4 |
| 70 lbs | 3 1/2 |
| 95 lbs | 4 |
| 120 lbs | 4 3/4 |
| +25 lbs | 1/2 |
Feeding Instructions
Lotus Pet Food has provided a chart for recommended daily feeding. You can refer to it and feed your dog according to their weight. Please keep in mind though that individual dogs, depending on their metabolism and activity level, may have different dietary requirements.
The Bottom Line
Lotus Pet Food, Inc. will probably catch your eye with their artistic, attractive packaging before you even know the first thing about their pet food. Fortunately, they seem to take equal care with the pet food they put into the package. They do not have any history of ever having their pet food recalled for contamination or for any other reason.
Lotus Wholesome Chicken Recipe Adult Dry Dog Food is made using fresh ingredients and with a special oven-baked formula that ensures that the cookie-like kibble retains all of their protein and vitamin content. The kibble cookies are not sprayed with any artificial flavors and fats after they have finished baking.
Pet parents that have fed Lotus Wholesome Chicken Recipe Adult Dry Dog Food to their dogs report mostly positive experiences. Their dogs appear to love the taste of the baked kibble. Some pet parents use the kibble to tempt picky eaters and as training treats. A few pet parents report that their pets got sick and had stomach issues from eating this dog food.
As mentioned before, the inclusion of Brewers Dried Yeast might turn out to be problematic with dogs that can't tolerate yeast. If your dog has this issue, you may want to try another dog food that does not use Brewers Dried Yeast. Check out our collection of brand reviews for other options.
Continue reading:
Lotus Oven-Baked Duck Small Bites Recipe Grain-Free Dry Dog Food Review
Almo Nature Chicken Adult Grain-Free Canned Dog Food Review
Diamond Naturals Small Breed Adult Formula Dry Dog Food Review