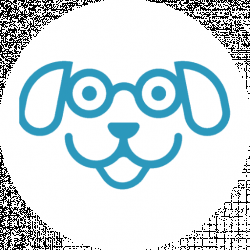 Latest posts by Scout Knows Team
(see all)
Dog crate covers are used for… Well, to cover a dog crate. If you have a plastic dog crate, you might be wondering what the point is, but these are usually designed specifically for wire ones.
Your pet's crate should be a safe space for them, and somewhere they can hide from the craziness of the outside world. Yes, sometimes pups need a break from the world too!
No products found.
However, if their crate is a made of wire, sometimes it can feel as though they are still in the thick of things even when inside. The openness of a wire enclosure doesn't help when your pet needs some time to themselves. A cover creates the effect of being in a little room, so it truly gives your pup a feeling of being out of the way and comfortable in their own little bubble.
They can also be used for insulation in cold temperatures or outdoor environments, so in case you need to make a decision regarding the best dog crate covers for you, there are plenty of things to consider.
5 Top-Rated Dog Crate Covers
| Recommendation | Dog Crate Covers |
| --- | --- |
| Top Choice | No products found. |
| Runner Up | No products found. |
| Budget Choice | No products found. |
| Best Sporty Crate | No products found. |
| Best Multi-Purpose Crate | No products found. |
Our Top Pick: Petsfit Polyester Crate Cover
For pet owners who want something as stylish as it is practical, the Petsfit is perfect for you. Made from durable (and pretty!) Oxford cloth, and with options for single and double door covers, this one will keep both pup and human happy.
Windproof, waterproof, easy to clean, and with a choice between a single door or two doors, this one is hard to beat. Multiple panels also mean that you have a good few options for window or door openings, so plenty of sunlight and air can enter as is necessary.
The Petsfit works well on an indoor or outdoor crate. Although it may not hold up very well when drenched in large amounts of water, it holds off wind, sun, and moderate amounts of water with ease. It looks great too, so having it in the house is like having another stylish piece of furniture, just for your dog.
Pros:
Stylish and durable material
Windproof and waterproof
Easy to clean
Single or double door options
30-day money back guarantee
Available in 3 sizes
Plenty of ventilation
Affordable
Tight fit (not so easy to chew!)
Cons:
Some crates' doors may be positioned differently and not fit well
Our Runner-Up Pick: Precision Pet Indoor/Outdoor Crate Cover
No products found.
Precision Pet has created a durable, functional, and good-looking cover here. Customers have rated its quality quite highly, and the way it fits onto most metal dog cages allows very little room for pups to get their teeth on it to chew!
The water-resistant fabric allows this to be of good use indoors and outdoors. It also comes in a wide variety of sizes, so your pup can benefit from this whether they're a golden retriever or a chihuahua.
Mesh roll-up windows allow plenty of visibility and ventilation in summer, and the heavy-duty material makes for fairly good insulation and a comfy, soft-sided cave in winter. This covers all bases … Literally!
Pros:
High quality
Durable, waterproof, and windproof
Suitable for indoor or outdoor use
Various sizes available
Tight fit
Mesh windows provide good ventilation
Machine washable
Cons:
Some cage doors are positioned in such a way that makes it difficult to open when it is on
Some sizing issues have been reported so make sure to check your size before ordering!
Best Budget Pick: Midwest Homes for Pets Dog Crate Cover
No products found.
Midwest Homes for Pets offers some great products, and this is one of them. A simple, easy-to-use, metal dog crate cover that ticks most boxes. Resistant to liquids, oils, and stains, Teflon protected, and machine washable, this is a no-fuss dressing that serves its purpose really well.
While it was designed with their own iCrate in mind, the various sizes available mean that it fits most other brands with ease. It also works with 1, 2, and 3 door cages and comes in a range of sizes. It also allows easy access to the dog crate tray, which makes cleaning up a breeze.
Pros:
Oil, liquid, and stain resistant (Teflon fabric protector)
Various sizes available
Side flaps can be independently opened or closed
Easy access to tray for cleaning
Washing machine friendly
Velcro tabs ensure that it stays closed
Very affordable
Cons:
Velcro tabs are not the sturdiest
No tie-downs to keep it secured (for dogs who chew or pull covers off, this may be an issue)
Material is not breathable
Some buyers report it being too short for the height of their crates
Best Sporty Dog Crate Cover: Mud River Dixie Insulated Kennel Cover
No products found.
For pet owners who live in cold places or like to do a bit of adventure travel with their pooch, a normal dog kennel cover might not quite be enough. This hardcore, heavy-duty shield will ensure your pup stays as warm and protected as possible in low temperatures and harsh environments.
The Mud River Dixie offers a 2-ply exterior shell with MicroLite 3 insulating technology, which creates a 30 to 40-degree increase in temperature inside. It fits super snugly and is covered on all sides including the bottom. Be aware though – some buyers have reported tearing of the seams when trying to get it on. Slowly does it!
One of the greatest things about this cover is the pockets. For sporty owner-and-pet pairs, this has something for both human and dog. Whatever experience you're going to share, the Mud River Dixie will help make it easier, warmer, and more comfy for both of you.
Pros:
Very well insulated
2-layered external shell
Water resistant
Comes in various sizes
Carry handles on top for easy moving
Rubber mesh windows
Easy to clean (spray off) and quick-drying
Variety of pockets
Non-skid rubber bottom
Includes D-rings for easy tie-down
Cons:
Is NOT washing machine friendly
Some sizing issues reported – do your research before buying!
Tight fit on some kennels leads seams to break
Best Multi-Purpose Dog Crate Cover:
Big 4-in-1 Dog Crate Cover
No products found.
This useful item is designed and sold by TufToys and does everything it's intended for. It makes for a great cover, with its design allowing each side to be moved independently. Unlike some others, it also has hoop-ties to attach it to the wire, keeping it safe and solidly attached.
Coming in at 42x30x28 inches, the size makes it suitable for cages of variable sizes. It can also be used as a dog towel, a furniture or car seat protector, or even a picnic or beach blanket. Versatility is this cover's biggest strength!
Light yet durable, quick-drying, and machine washable, this is a great option for home use and travel. Once you've tried the 4-in-1, you won't be tempted to go for anything else!
Pros:
Can be used for a variety of purposes
Hoop-ties for easy attachment to wire
Soft, absorbent material
Machine washable
Quick-drying
Foldable to a small size for easy storage
Cons:
If your pup likes to chew, this may not last long!
One size only
---
Buyer's Guide
Getting a cover for your dog's crate should be decided on based upon your reasons for wanting one, and your dog's needs. Does your pup need a safe, enclosed space to help them calm down? Do they need a dark area to help them fall asleep easier? Are you taking your pet hunting and want something to keep them warm and dry out there?
There are times and situations where using one is a great idea, and there are times when it isn't the best plan. Logic is your best friend here, as is your own knowledge of your furry friend because you know them best. You should have a good idea of whether or not an enclosed space will benefit your pup or freak them out.
Reasons To Use A Dog Crate Cover:
To give your pooch their own space
When your pup needs some help keeping warm
For training pets who get overly excited by what's going on in the environment around them
To keep your dog safe and warm in harsh weather
For taking your dog adventuring out in nature
To give anxious pups somewhere to go to chill out
To create a dark space for pet's who struggle to sleep
For hiding wire containers when they are a feature in the house
When Not To Use A Cover:
On a pet crate table (furniture-style)
For pets who suffer from separation anxiety and like to be able to see their owners out of their cage
With pups who get anxious being in a small space (until trained)
Frequently Asked Questions
What material is best?
This really depends on where and how you're going to be using it. If it is going to be kept indoors, you can use something lightweight and less durable.

If it's likely to be exposed to the elements or taken outdoors for sporting purposes, you may want to consider something tougher and more durable.
Can I get a cover even if I have a crate other than a wire one?
For sure! They are often designed for wire cages due to the lack of a "cave-like" comfort, but you can absolutely use a cover if you have a plastic one.

If you stay somewhere cold or like to go adventuring with your pet in tow, you can get a cover for insulation purposes.
What size cover should I buy?
Covers are created to fit tightly, so whatever size is closest to your actual crate size. Don't buy a large dog crate cover for a medium crate thinking that it could do with some extra because you will only end up frustrated.

Be aware that getting it on the first time may be difficult because of the fit, so don't force it (this may cause seams to tear) and simply take some time to wiggle it over the corners until it is snug.
Will a cover help for crate training my dog?
Covers can certainly be helpful when it comes to training. Remember, the ultimate purpose is to get your dog to feel that the cage is a safe space. Dog trainers use covers to create a cozy, cave-like feeling (like their own room in the house!) which helps puppy's to associate their crate with feeling secure. Dividers used for training generally won't impact the use of a cover.
Are crate covers travel-friendly?
This depends on which one you get. Some are designed specifically for indoor use, and may not hold up to a journey if it exposes them to the elements or some wear and tear. Others are hardcore and can withstand pretty much anything.

If you do a lot of traveling with your pets, you might be better off considering a heavy-duty crate that will handle the travel and elements better.

For air travel, the crate itself is usually the subject of restrictions, but it is worth doing research or giving the airline a call if you have questions about the cover.
Are covers soundproof?
Most of them are not going to block out the sound of incessant barking. Some of the more heavy-duty ones with insulating material may achieve this purpose better than the simple ones, but these usually get very warm inside, and it is not advisable to close dogs in unless absolutely necessary (and very cold outside).

That being said, for pups who have problems with barking, crate training may be beneficial in getting rid of the issue. Covers take away a lot of the distraction outside the cage, so it's worth trying this as a way to help work through the problem. It is definitely not going to be a quick fix!
Other Dog Crate Covers We Reviewed
Heavy-Weather Dog Crates
Luxury Dog Crates
Best Heavy-Weather Dog Crates
ArcticShield Insulated Kennel Cover
No products found.
For owners (and pups) who like adventure, or simply live in freezing places, this hardcore kennel cover will keep your dog warm even in sub-zero temperatures. Although it has an open-bottom design for easy fitting, this is one well-insulated product.
Handles on the top mean that moving it around (with or without a pet inside) is easy, and with protection against wind, rain, snow, and cold, you won't need more than this heavy-duty dog crate cover to keep your pet snuggly wherever they are.
Features:
High-quality material
Weatherproof against all types
Well ventilated
Easy to fit onto any kennel
Easy to move around
100% warranty
Ducks Unlimited Insulated Kennel Cover
No products found.
This double-layered, camo-patterned cover is great for some outdoor activity in any weather. Easily portable, well-ventilated, and resistant to all forms of weather, this sporty cover also has a couple of pockets for the human to have fun filling.
Mud River is the company behind this one, and have partnered with Ducks Unlimited so that whenever you buy one of these, a portion of the proceeds go towards wetland conservation. Double whammy – you'll be getting a great quality cover and contributing to a great cause at the same time!
Features:
2-ply exterior shell
Camouflage pattern makes it great for outdoors
Portable
Well ventilated
Weather resistant
Pockets for easy carrying of accessories
Partnered with wetland conservation charity
Best Luxury Dog Crates
Pet Dreams 3-Piece Crate Bedding Set
No products found.
This 3-piece set comes with all you need to provide your pet with a comfy and super stylish space. A pad, cover, and foam bumper are included, making sure your pup has a 360-degree soft-sided crate and doesn't feel the wire at all.
You can also choose between fabrics – twill, for a softer, comfier finish, or cotton, for a cooler and more durable surface. The dog bed is also reversible, with one summer side and one Sherpa side for warm winters.
Features:
Most comprehensive set
Dog bed and bumper included
Choose between 2 different fabrics
Breathable
Durable and made for unlimited washes
Designed for indoor use only
Reversible pads for year-round functionality
Lifetime guarantee
Bowsers Luxury Avalon Dog Crate Cover
No products found.
This is the fanciest fabric you'll find in the crate-dressing world, and it comes in a large variety of colors and patterns. They are all machine washable and dry-able, making this cover luxurious but not high maintenance.
Features:
Available in a wide range of colors and patterns
Crate mats not included!
High-quality material
Door access flap in front only
Stylish and fits in well with furniture
Conclusion
Having a dog that is crate trained makes life easier, not only for the pup but for the humans too. The pet crate should be a cozy, comfy spot your puppy can go to relax and recharge.
To make your dog's space as homey as possible you can accessorize with covers, dog crate furniture, and soft beds or pads. Of course, covers can be used for far more than simply accessorizing – they keep your pup safe, warm, comfortable, and secure.
Have you used a different cover that you feel should be added to this list of best dog crate covers? Let us know in the comments!
Continue reading: